Australia is a must-see destination for globetrotters. A dream destination, its grandiose landscapes are simply breathtaking!
1) Why Australia ?
We told you not long ago, Australia is the big winner among the favourite destinations of French globetrotters. And no wonder! Australia is vast and presents such a variety of landscapes (all more beautiful than the others) that it is difficult to make a selection of destinations not to be missed under any circumstances. It's (almost) as if we were trying to make a top 10 list of things to see in France... Not easy, isn't it? But as nothing can stop us, we've compiled a few must-see places, both for the globetrotter in the cities and the globetrotter in the fields.
Is your backpack ready? Then let's go!
2) The must-sees on the city side - the top 3
Here are our 3 favorite cities.
The inevitable number one… Sydney
If there is only one city to visit in Australia, it is Sydney and one of its most famous monuments is undoubtedly the Opera House.
Its building is famous for its white granite tile roofs that represent a sailboat or a shell, depending on one's interpretation. It is located in Sydney Harbour, home to the equally prestigious Harbor Bridge.
This bridge, which stretches over one kilometre, is the widest in the world (about 50 metres). You feel like an adventurer? (What a question...) In that case, don't hesitate and go for the ascent of this monument, to enjoy some thrills, but also a magnificent view once you reach the top. Equipped with a wetsuit, carabiners and a harness, you will be on your way for a 3h30 ascent. (After passing a breathalyzer test beforehand...) If you want to go even higher, the Sydney Tower will give you a great view of the city. Perched 305 meters high, you'll have a 360-degree view.
Sydney is lined with many beaches. You feel like trying your hand at surfing? It's the perfect place, meeting place for all surfers! The best known is Bondi Beach, but if you want to take a little ferry ride, go to Manly Beach. On the nature side, we recommend the Royal National Park, located south of the city. This national park is known for its eight-shaped natural pools and is well worth a visit !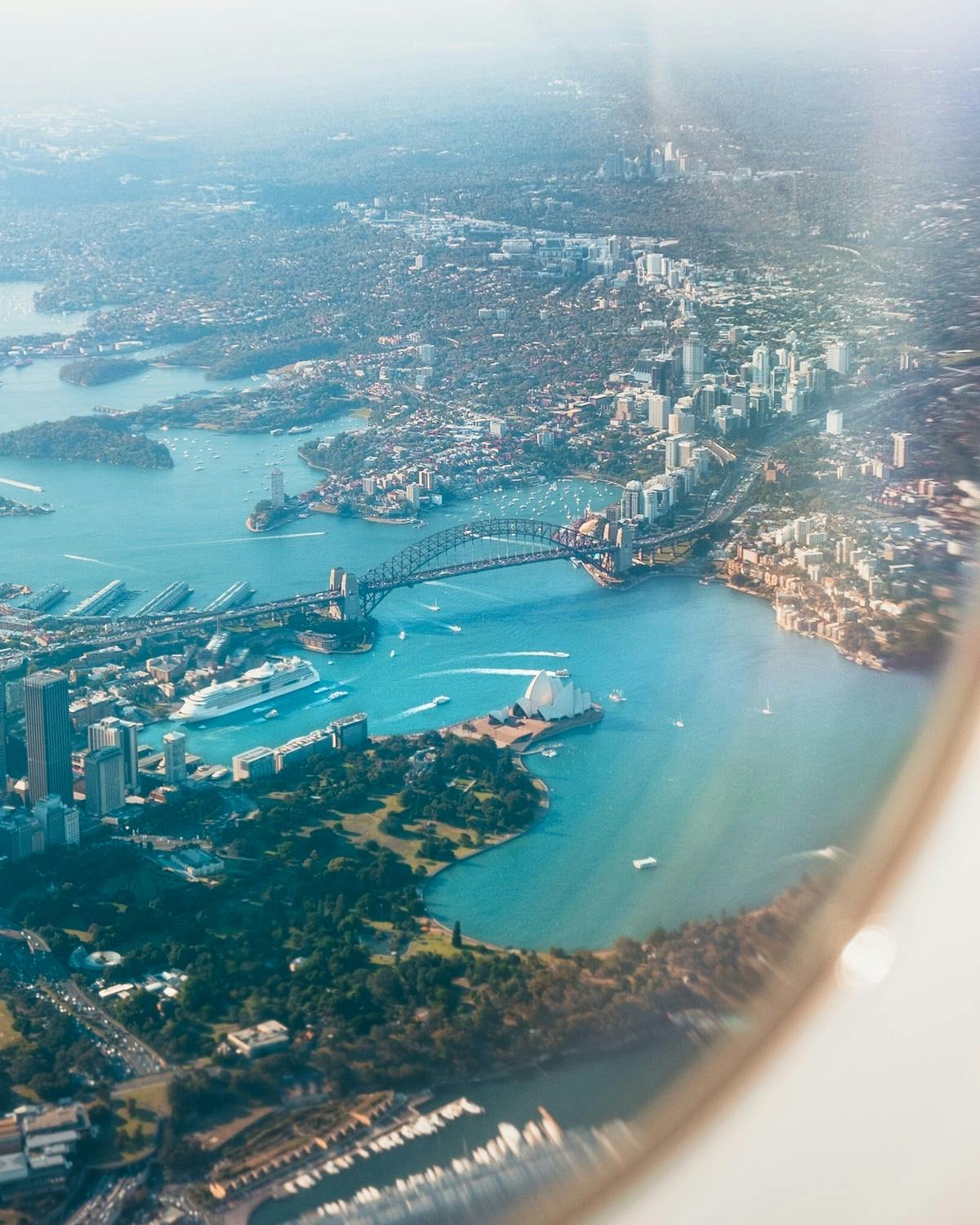 Another emblematic city: Melbourne
Strolling the streets... that's what we like to do in Melbourne.
The Queen Victoria Market is an event not to be missed. This market, born in 1878, is a real attraction. Every Wednesday evening, it turns into a festival of food trucks and concerts of all styles. (So, shall we dance?) The city is known and reputed for its street art which is widely spread there. If you're looking for a nature getaway, Phillip Island will allow you to observe penguins, koalas, kangaroos, wallabies, and more...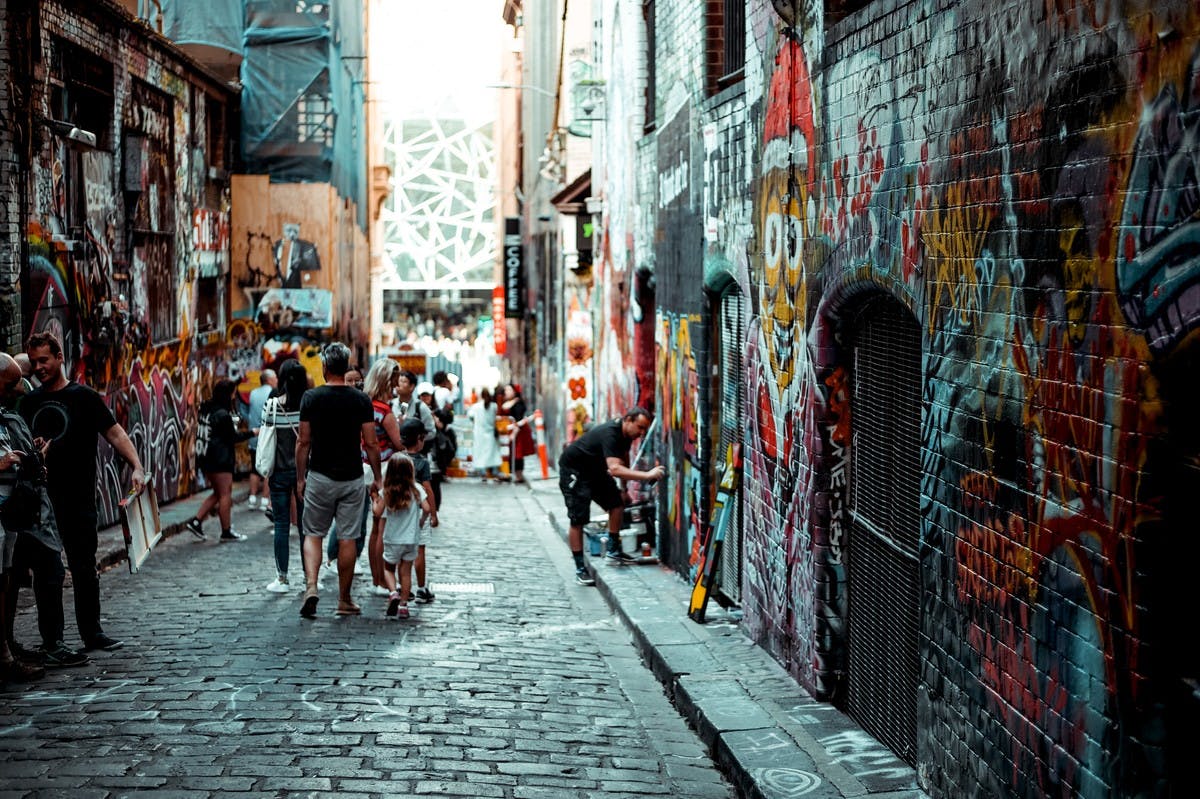 Deep Australia : Bathurst
It is Australia's oldest city, founded in 1815. It's not as crowded and not as famous as Sydney and Melbourne, but if you're passing through the area, it's worth stopping by for its history. (Besides, we like originality !)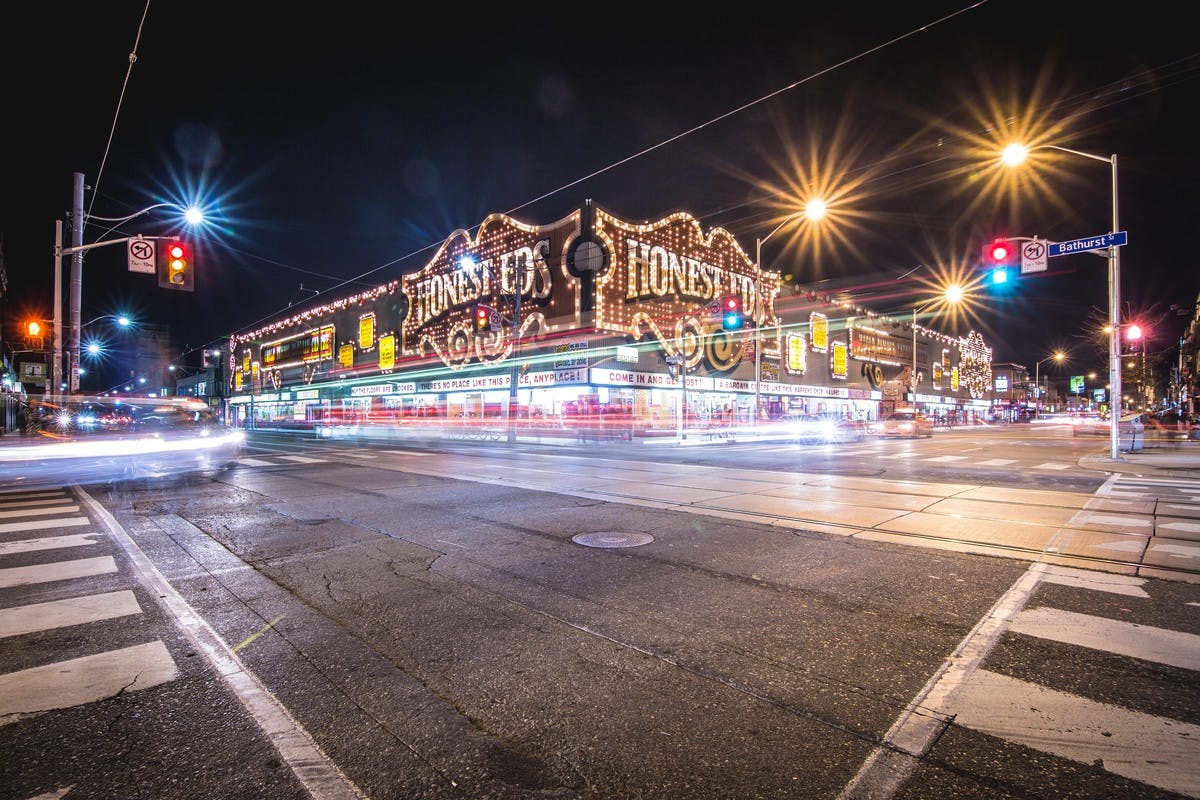 3) Nature's must-haves - the top 7
As a nature lover, you won't know what to expect in kangaroo country !
Here are our 7 favorites.
Uluru
Impossible not to know this immense monolith located in the heart of the Red Centre. Also known as Ayers Rock, it is located in Uluru-Kata Tjuta National Park, which belongs to the Anangu Aborigines and is a UNESCO World Heritage Site. (Yes, yes, just that!)
Uluru was made popular by the Australian rock band Midnight Oil and their hit song "Dead Heart".
Uluru and the rock domes of Kata Tjuta, located west of the monolith, are considered sacred places by these ancestral peoples, who have faced a rush of tourists to their site, and, unfortunately, the lack of respect that sometimes comes with it. Fortunately since the end of October 2019, this site is now inaccessible to climbers.
But have no fear, modern-day globetrotter, this will not prevent you from admiring this magnificent desert region.
If you like sunsets, you will be dazzled by the glowing colours of the sacred rock when the sun falls on the horizon. (Romantic alert!)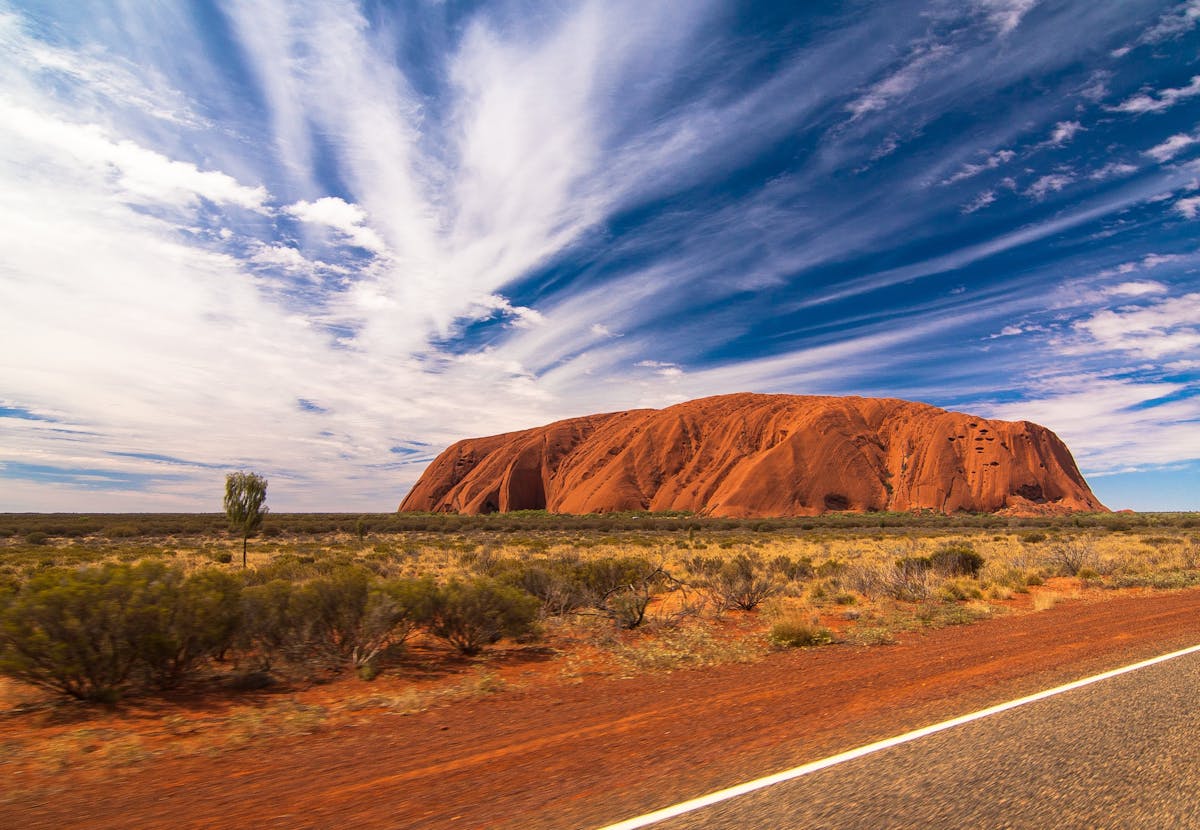 The Great Barrier Reef
This gigantic coral system is not only classified as a UNESCO World Heritage Site, but is also one of the seven natural wonders of the world. (When you were told that Australia is a must-see destination...) You might as well say that it would be inconceivable not to go there.
The Great Barrier Reef extends over approximately 2,300 kilometres, covering an area of 348,000 km² and is visible from space. You certainly know one of his reliefs, heart-shaped, very often photographed. This ecosystem is one of the richest and most varied, but above all it is extremely important for the conservation of biodiversity. That's why he's been the focus of media attention. Many scientists are concerned about his "state of health" as a result of global warming and pollution.
There are an incredible number of corals, fish, crustaceans, algae, molluscs, but also turtles, dolphins and whales. A diversity and colours to make you dream !
Put on your diving mask, snorkel or oxygen tank*, and set off to discover this exceptional seabed. (Don't forget your waterproof camera !)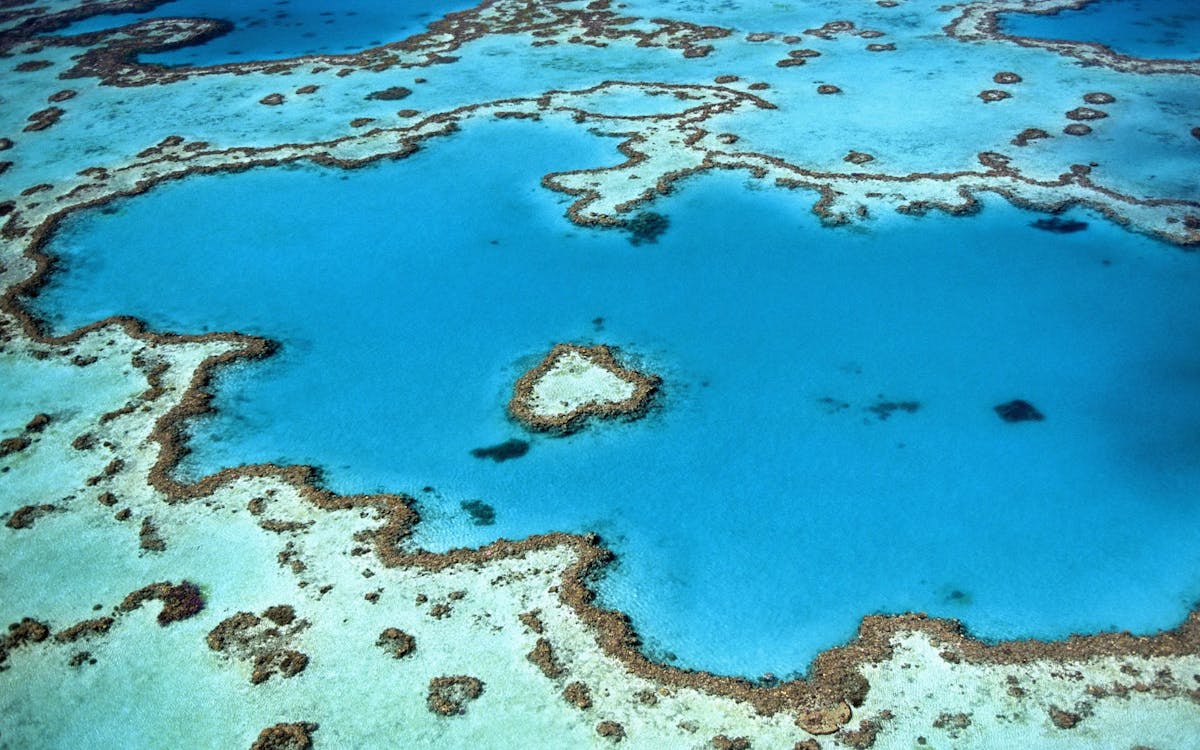 Whitsundays
This archipelago of 74 islands is located on the Great Barrier Reef. Paradise atmosphere guaranteed! These islands are the ideal starting point to visit the Great Barrier Reef. 
That's where you'll find the unmissable Whitehaven Beach. This beach of whiter than white sand will plunge you into the heart of a postcard and is considered one of the most beautiful in Australia.
Some islands of the archipelago are composed of natural parks and therefore protected. Enough to delight lovers of hiking and camping.
Others have chosen to offer a luxurious atmosphere, with top-of-the-range hotels and the service that goes with it. Two different atmospheres, but always in a turquoise environment that is ideal for sailing or catamaran* trips, diving and other underwater pleasures!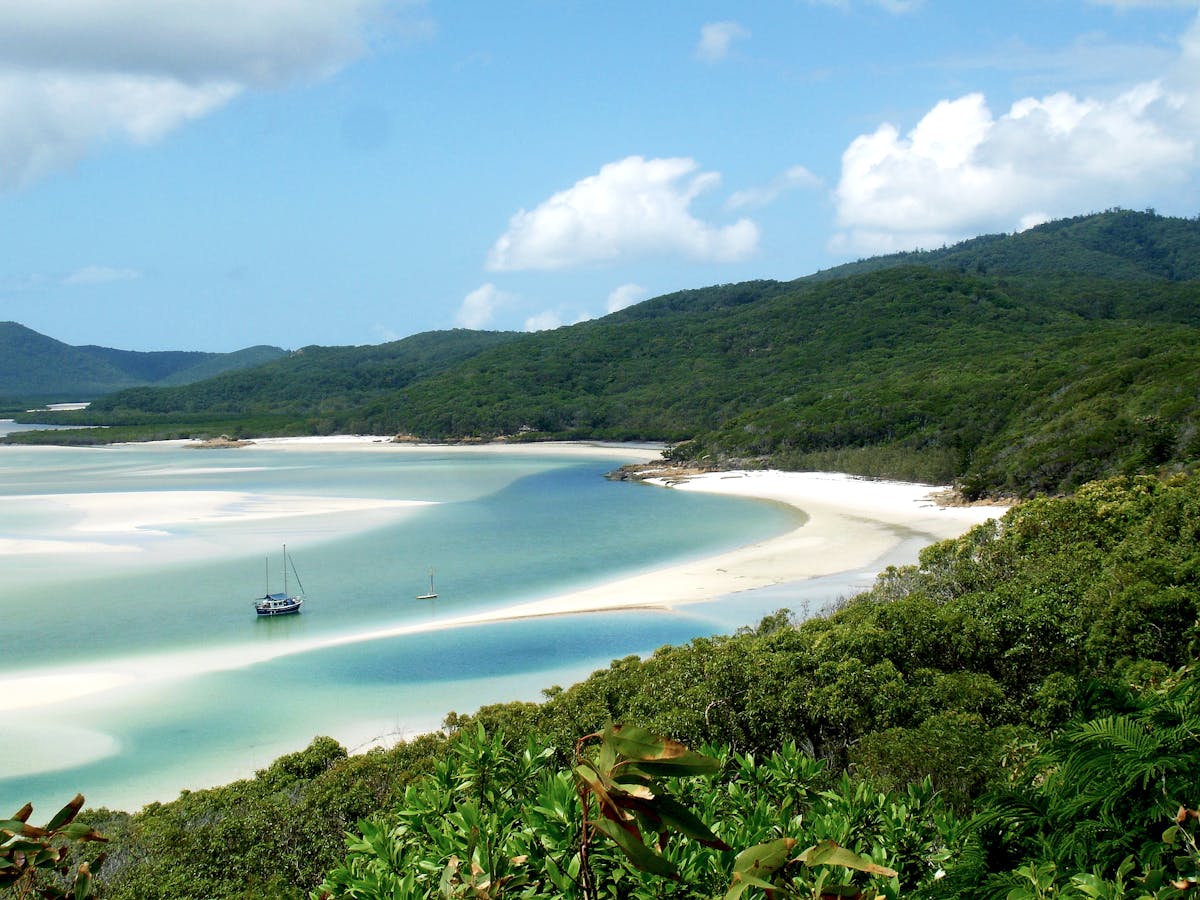 Kangaroo Island
Australia's third largest island is a natural gem. The fauna and flora are incredible! It has long been preserved from external effects thanks to its geographical location (somewhat isolated from the continent) and its cliffs.
The result: a unique place with nature reserves and magical landscapes.
You will be able to freely observe the typical Australian fauna. Yes, of course, kangaroos, but not only! Koalas, possums, penguins, wallabies, emus and even platypus will be there.
If you choose to visit the island accompanied by a ranger, he will probably take you off the beaten track to show you some more wonders...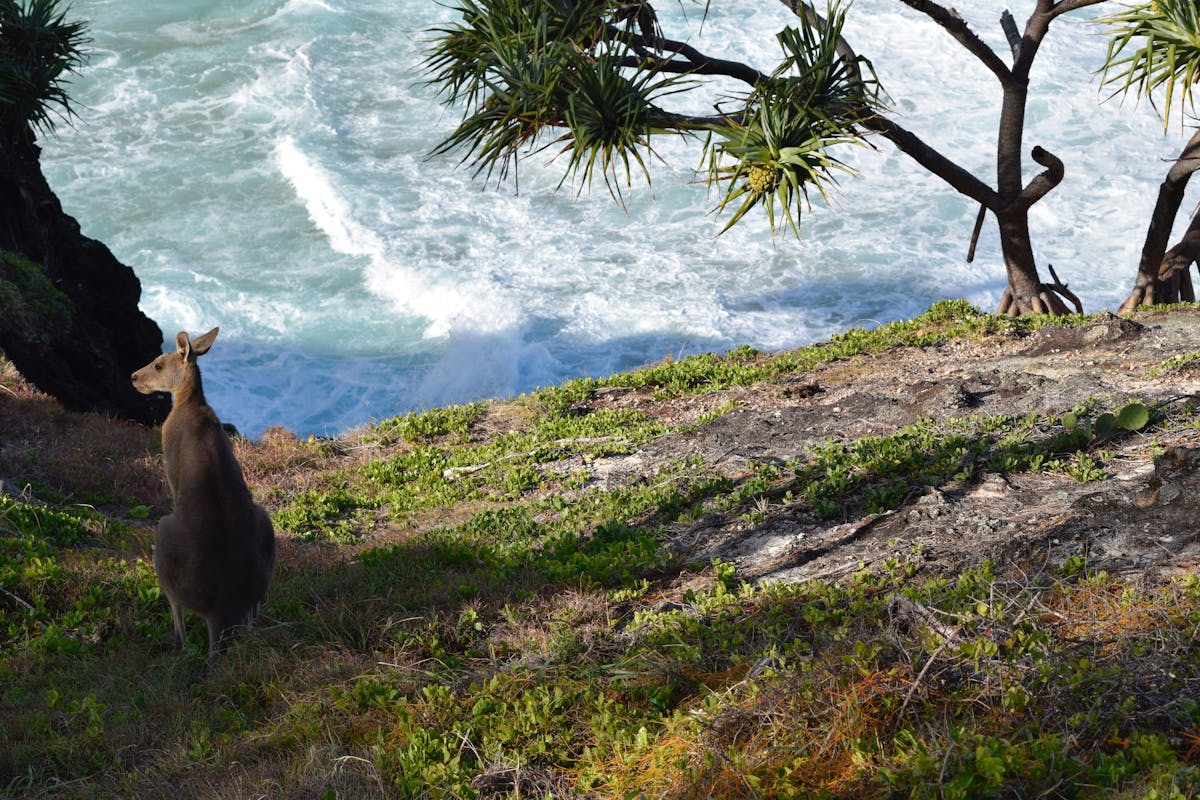 Blue Mountains
The Blue Mountains National Park is located about an hour and a half from Sydney. This park is ideal for a day trip or an extended weekend - if you're a thrill seeker, you'll be delighted! Vertiginous stairs, precipices to cross, waterfalls to cross, cliffs, canyoning*... The landscapes and activities are varied. Go to Echo Point to enjoy a breathtaking view. Here you can admire the Three Sisters, an impressive rock formation.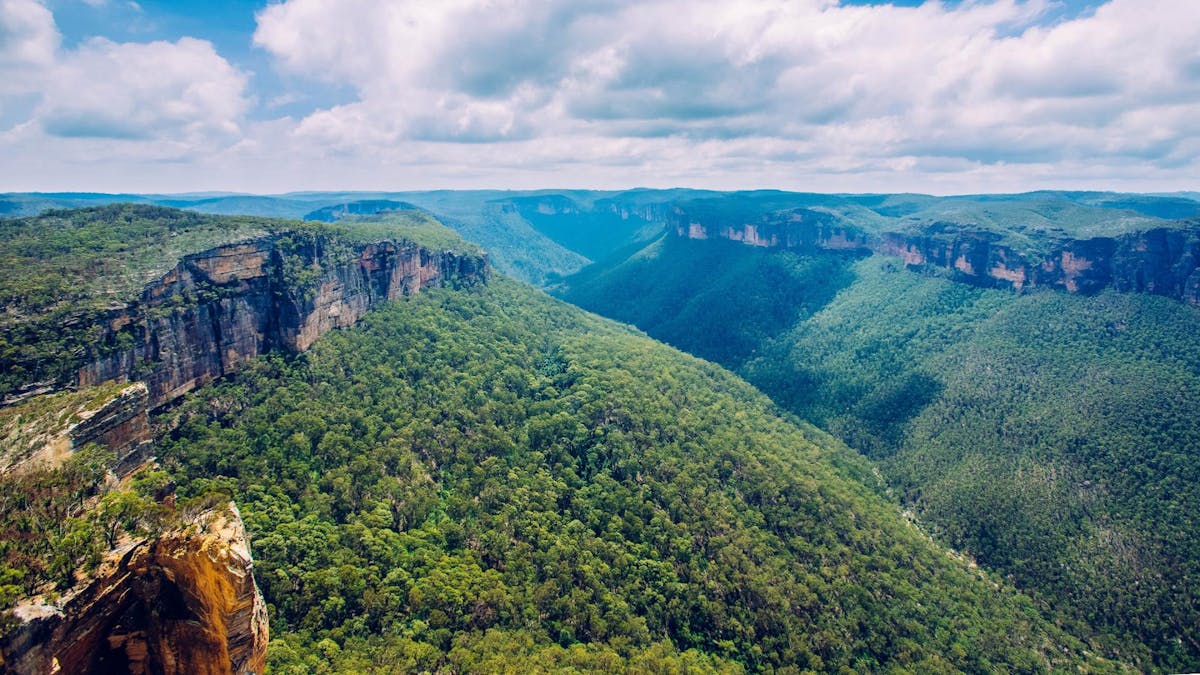 Great Ocean Road
As its name suggests, it is a 243-kilometre-long road that winds its way along the southeast coast of Australia along the state of Victoria. It is located about 100 km from Melbourne, a nice combination so if you decide to visit this city.
There are many ways to travel the Great Ocean Road. You can drive around in your own vehicle, allowing you to stop wherever you want and discover the sites of your choice. The only concern is that it is more complicated to enjoy this tour while you are driving, so choosing an organized tour allows you to enjoy the view, but you are constrained to the sites chosen by the tour operator.

Anyway, prepare yourself (once again!) to admire breathtaking landscapes : breathtaking ocean views, beaches, but also a wilder aspect with tropical forests. You'll get to see koalas and kangaroos. (After all, that's why we come to Australia, isn't it?)
Don't miss the Twelves Apostles, those rocks sculpted by the sea.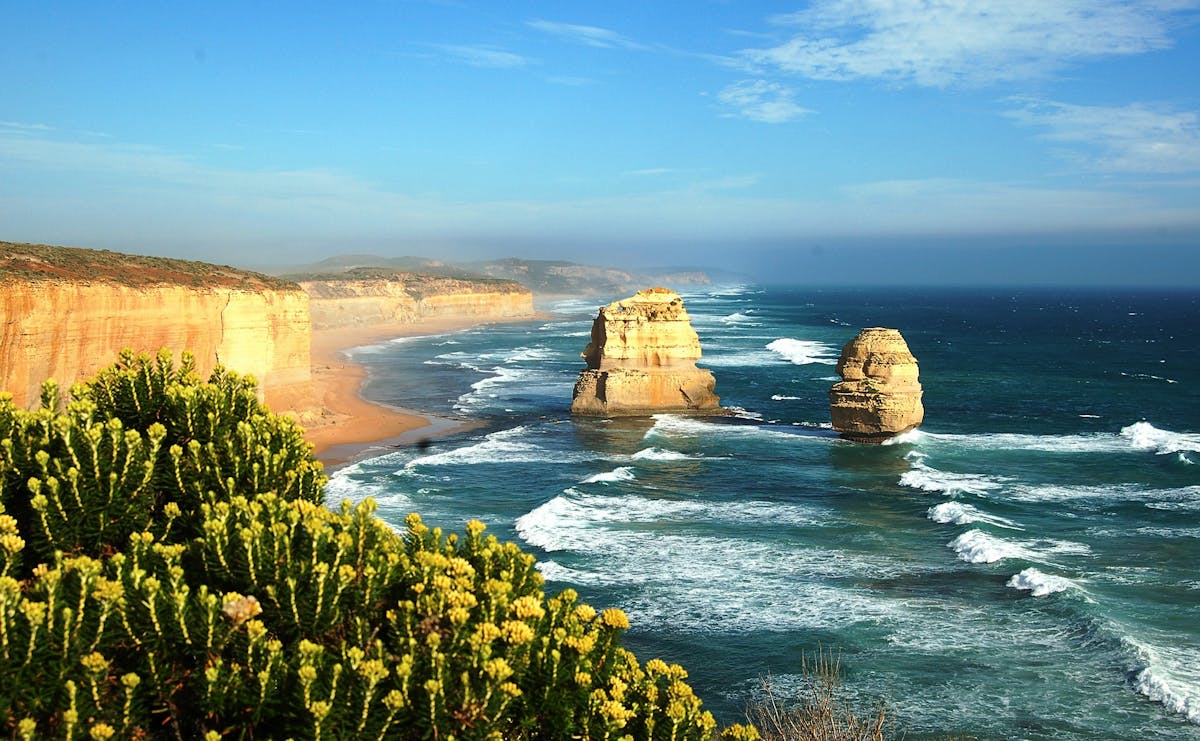 Tasmania
This Australian island, also a UNESCO World Heritage Site, is the only island state in the country. With an area of about 68,000 km², it is also the smallest.
But, as we all know, anything small is cute, so Tasmania is the last must-see that we recommend !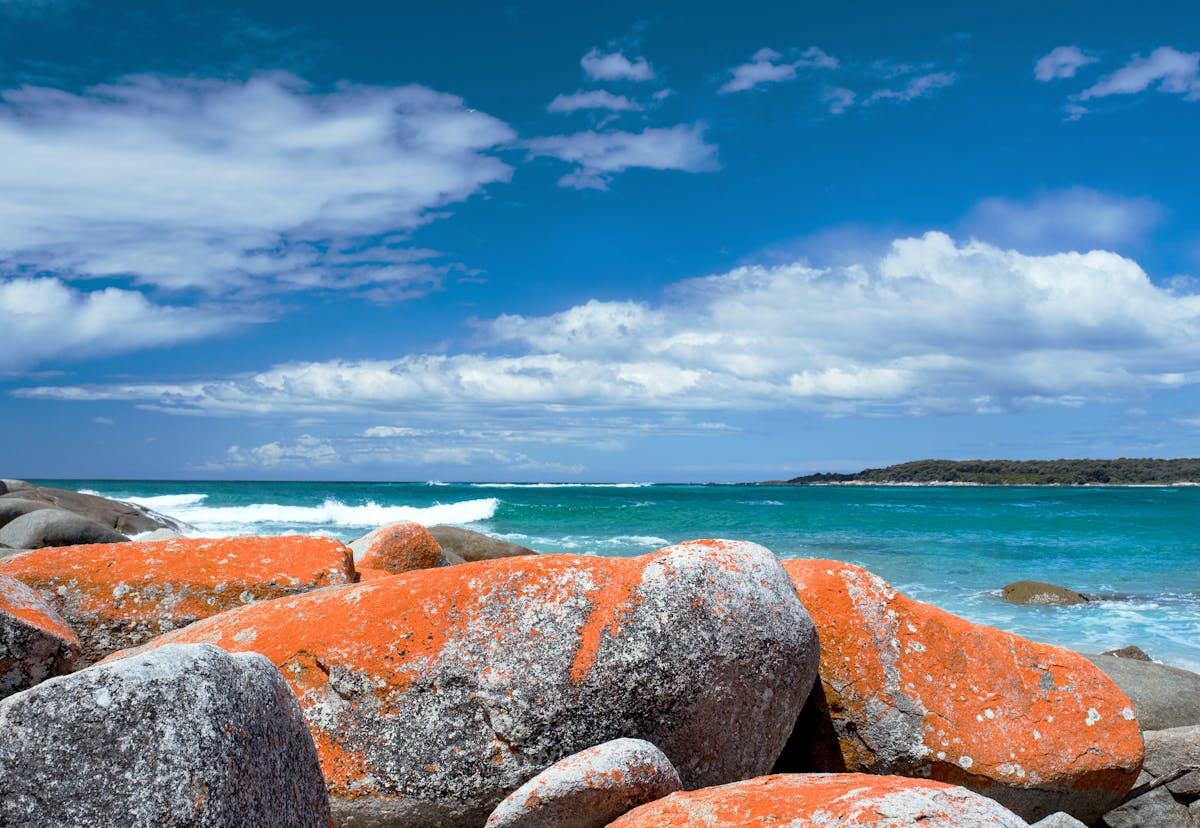 Thus ends our little tour of Australia...
It's up to you! If you had to choose only 3 iconic destinations, which would you choose?
Tell us about it. And if you have other dream destinations to offer us to complete the list, don't hesitate.
* These activities are generally never insured but with YUPWEGO it is possible with the option assistance+ & sport+ for risky activities, or search and rescue costs in sea and mountains with an assistance reinforcement at 25 000 euros.
Find here the top 8 favourite destinations of French globetrotters, including Australia !