Dubai is the top destination of the moment for this COVID period! Why? Because life there is still very pleasant and light: no confinement, no curfew, restaurants, cafes, beaches, swimming pools and hotels are open, while respecting strict sanitary rules nevertheless. On the other hand, it is still necessary to be very vigilant about the restrictions due to the coronavirus. So, what should you do before, during and after your stay in Dubai? Here are the top 20 questions asked by our community of travelers!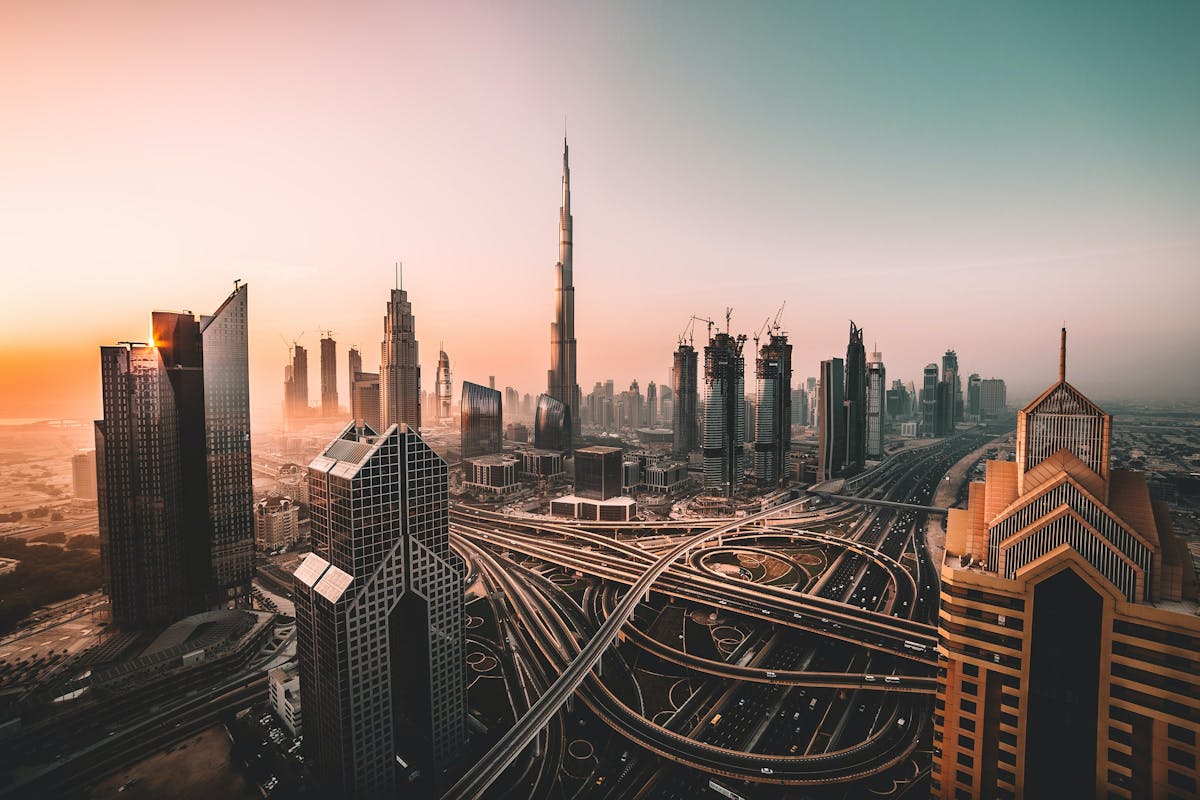 Since the very beginning of the crisis, the authorities have been able to quickly control the events by putting in place very strict controls of the containment via new technologies and very heavy fines for not wearing a mask and barrier gestures! The territory's authorities are watching day and night to ensure that the health restrictions are respected by the inhabitants and in particular by the tourist industry establishments.
Since 31 December 2020, numerous inspection visits have been carried out to check that the sanitary protocol was respected. Since then, 275 violations have been recorded and 47 establishments have had to close their doors for non-compliance. The Emirati government is serious about sanctions. On the other hand, it is important to note that almost 90% of the facilities comply with the sanitary rules required by the government. These numerous measures put in place allow residents and tourists to be reassured that Dubai is one of the safest cities, which has enabled it to be awarded the "Safe Travels" label by the World Travel and Tourism Council (WTTV) for its management of the pandemic! 
We answer all your questions:
1- Do I need to do a PCR test before going to Dubai?
All travelers to the United Arab Emirates, regardless of their status (residents, tourists, connecting passengers) must have a negative PCR test valid for less than 72 hours, and carry official documentation to prove it. Children under 12 years of age are exempt from testing, and the test must be presented to the airline at check-in. An English or Arabic version may be required for Dubai by some airlines. In order to avoid any inconvenience, we recommend that you bring an English version. 
However, people vaccinated against COVID-19 have a separate health protocol, in which case it is recommended that you contact an official local contact directly: > Ministry of Health and Prevention: (+971) 800 11 111> Dubai Health Authority: (+971) 800 342.
2- Is an antigenic test valid?
No, the antigenic tests are not sufficiently recognised to allow entry.
3- Can I be refused entry if I come from certain countries?
Yes, people who have travelled to South Africa or Nigeria in the 14 days prior to entering Dubai will not be allowed to enter, with exceptions made for UAE nationals returning to the UAE and members of diplomatic missions.
French nationals, on the other hand, are allowed to enter the country provided they have complied with government directives.
4- Do I need COVID insurance?
Some airlines require travel insurance with COVID-19 coverage in order to board.For Dubai, it is highly recommended to take out travel insurance covering medical expenses including COVID. Read more
5- When you arrive at the airport, what are the rules?
Once there, you may be required to undergo a further PCR test before leaving the airport. If you test positive, you will need to be confined and follow the Dubai Health Authority guidelines.  You will need to download a COVID19 - DXB Smart application, available on IOS (ici) and Android (ici)
For more information on how to be insured during your trip, I click here Devis / Souscrire.
6- How do I get around Dubai during COVID?
All public transport in Dubai remains operational: the tram, the metro and the public bus network. You can find all the information on the RTA website: www.rta.ae
However, boats are limited to 10 people (this may vary depending on the shipping company, so check with them if necessary).
As far as taxis are concerned, vehicles cannot carry more than 3 people, including the driver. You can therefore board a vehicle with two passengers. For your own protection and that of the driver, you must wear a mask when you board, even if you are only one person, but when travelling in a private car, there is no maximum number of passengers, as long as you are part of the same "family".
7- Is there a curfew in Dubai?
No, since 25 June 2020 the curfew has been lifted in the UAE.
8- Is wearing a mask mandatory?
In order to limit the spread of the virus, the authorities have put in place strict health protocols, including the wearing of masks.The wearing of masks remains compulsory for all outings, in enclosed areas, shopping centres and public transport, and at indoor and outdoor gatherings.We recommend that you are aware of this restriction, which may change regularly. We remind you that failure to comply with this rule may result in a fine of AED 3,000 (approximately '700).
However, it is permitted to remove your mask in Dubai in a number of circumstances: for children under 6 years of age, when engaging in strenuous outdoor physical activity and for people with disabilities or breathing difficulties.
9- Are there any restrictions on gatherings?
Yes, private gatherings and groupings of people are limited to close family (siblings, parents and children). A limit of 10 guests has been put in place, while respecting the barrier gestures.
10- Can we go to events with lots of people, such as concerts?
In order to contain the spread of the virus, the UAE authorities have put in place rules limiting the possibility of gatherings and forcing those responsible for public places to follow strict health protocols.
11- What about public places and activities?
In Dubai many public places and activities remain open. 
> The shopping malls are still open with a capacity limited to 70%. You can stroll around while respecting the sanitary measures in place (wearing a mask, disinfecting hands, safety distance).
> Cinemas are also open, with a capacity limited to 50% of their total capacity.  
> Restaurants and cafés remain open, but with strict rules put in place by the authorities. Restaurants cannot accommodate more than 7 guests at the same table, and 4 for cafés. They must close their doors at 1am maximum.
> Bars, which do not have a catering licence, remain closed to this day.
> For nautical activities, boats are now limited to 10 people. As for jet-skiing, it is limited to one jet per person.
> Amusement parks have reopened with limited capacity. Within the park, strict sanitary restrictions must be respected: wearing a mask is mandatory, social distancing and regular disinfection. Please note that some attractions may require a reusable mask. 
> As far as sports activities are concerned, fitness classes have reduced their capacity on site.
For more information on how to be insured during your trip, I click here Devis / Souscrire.
12- What are the restrictions for ceremonies: funerals and weddings?
The latest information is that 20 people can attend a funeral. For a wedding, only members of the first degree can attend, with a limit of 10 people.
13- What is the procedure for returning to France?
A negative PCR test less than 72 hours old, performed on site, must be presented in order to leave the territory.
14- Where can I get tested at COVID 19 in Dubai?
- You can contact a doctor who will give you the necessary details. - You can also contact the Health Authority on (+971) 800 342 and they will be able to direct you to a test centre. Parkview Mediclinic, Al Khawaneej, Port Rashid, Al Nasr Club, Dubai Festival City, Al Qusais, Silicon Oasis, Discovery Gardens, Al Warqa and International City - Hospitals can also give you a PCR test (Emirates Specialty Hospital, Saudi German Hospital Dubai, etc.) - Finally, there are private medical centres and malls.
15- How much does a PCR test cost in Dubai?
If you are travelling with Emirates, you can also get tested at the airport for AED 150 plus VAT (approximately €35). We advise you to arrive at least 4 hours before departure in order to easily get to the screening point. (Please visit the airline's website for more information: https://www.emirates.com/fr/french/help/covid-19/)
16- I test positive before my return, what should I do?
You will have to comply with the health instructions of the authorities of the territory. A quarantine is then mandatory, with a test that must be negative to allow your exit. The length of quarantine may vary. It is also possible that you will be asked to carry out your quarantine in a compulsory place: a specialized care establishment, an approved hotel, etc. Failure to do so may result in a fine of AED 50,000 (approximately EUR 11,500). 
It is therefore essential for all travelers to take out insurance covering the costs associated with COVID 19 (which is the case for YUPWEGO). Make sure you have the possibility of extending your stay if you are ever stranded in Dubai (check the conditions for changing your flights). If you are quarantined, YUPWEGO gives you the flexibility you need. With a traditional insurance policy, you specify an end date for your trip and you will only be covered until that date. With us, you are covered until you cancel with one click on your return. So even in quarantine we will continue to protect you. However, the costs of quarantine and the PCR test will remain at your expense. For more information, click here
17- When I return to France, should I quarantine myself?
No. However, you should know that you will have to fill in a certificate of travel to metropolitan France, which you can find ici. This certificate should be accompanied by the presentation of
A declaration on honour attesting to the absence of symptoms of covid-19 infection and of contact with a confirmed case of covid-19 
An undertaking on honour to undergo an antigenic test or a possible biological examination on arrival
An undertaking on honour to isolate themselves for seven days, if necessary in one of the places designated by the French authorities and an undertaking on honour to undergo a biological virological screening test (PCR) at the end of the isolation period.
For persons aged eleven or over, a biological virological screening test (PCR) carried out less than 72 hours before embarkation that does not indicate contamination by covid-19.
18- Can I travel to Dubai from France?
To curb the very active circulation of the COVID-19 virus and its variants, the French government has put in place strict measures to limit travel. All travel outside the European Union is no longer possible unless there is a compelling reason. However, it is clear that travelers wishing to go to Dubai can transit through European airports (such as Madrid, Geneva, Frankfurt and Amsterdam) where it is possible to travel from France without a compelling reason. Indeed, there are no restrictions on leaving the French mainland to a country in the European area.
WARNING: all information provided by YUPWEGO is not intended to encourage travel and tourist trips outside France. The government's advice remains to not travel in order to limit the spread of the coronavirus and its variants. Nevertheless, we are producing this article to provide answers to questions frequently asked by our travel community. Many of you want to know if YUPWEGO covers you when you travel to Dubai. The answer is YES, YUPWEGO covers you even when you travel outside the European Union without a compelling reason (including COVID-19). The only condition: subscribe before leaving FRANCE.
19- I have worrying symptoms, what should I do?
Be vigilant, for your health and that of others. We therefore recommend that you contact a doctor as soon as possible in order to follow all these recommendations. If you have taken out travel insurance, contact your assistance centre first, which will guide you through the process.
Then, respect the sanitary rules in force in Dubai if you are tested positive to COVID 19.
20- Can I just make a stopover in Dubai?
Yes, it is possible to simply stop over in Dubai. If you come from the following countries, you will need to present a negative PCR test result within the last 72 hours: Afghanistan, Angola, Argentina, Bangladesh, Brazil, Cambodia, Chile, Côte d'Ivoire, Croatia, Cyprus, Djibouti, Egypt, Eritrea, Ethiopia, Georgia, Ghana, Guinea, Hungary, India, Indonesia, Iraq, Iran, Israel, Jordan, Kenya, Lebanon, Malta, Morocco, South Africa, Montenegro, Myanmar, Nepal, Nigeria, Pakistan, Philippines, Romania, Russia, Rwanda, Senegal, Slovakia, Somaliland, Sudan, South Sudan, Syria, Tajikistan, Tanzania, Tunisia, Turkmenistan, Uganda, Ukraine, Uzbekistan, Vietnam, Zambia, Zimbabwe.
If you have made your stopover from another country, you are not required to present a negative COVID PCR test, unless the country of your destination requires it.
TO REMEMBER :
You are required to present a negative PCR test dated less than 72 hours before boarding the plane to Dubai (the antigen test is not valid)
In Dubai, restaurants, cafes, beaches, swimming pools, cinemas, shopping malls are open, and public transport operates normally. 
Activities are also possible within the recommended health protocols.
There are no curfews.
Masks must be worn when going out, in enclosed spaces, shopping centres and public transport and at all gatherings.  
Before returning to France, you must present a negative PCR test dated less than 72 hours (price of a test on site: 40 - 80€)
If you test positive for COVID 19 on site, you will have to quarantine yourself until you obtain a negative PCR test result. You may be asked to perform your isolation in an imposed place (approved hotel etc)
To all travellers, we wish you a good trip!  And above all, go covered: think of insuring yourself. For more information on how to be insured during your trip, I am making a quotation / I subscribe Devis / Souscrire.