Nicknamed the Switzerland of Central America, Costa Rica is a neutral country that has abolished its army in favor of the development of much more important sectors such as health, education and environmental protection (what if we all did the same??).
Between immense forests and volcanoes still active, the fauna is very rich and endemic. A paradise for nature lovers, but also for travelers who like to relax on a beach, which according to the rankings are among the most beautiful in the world. 
Fasten your seatbelts, take off for Costa Rica !
1) Irazù, Turrialba, Poàs and Arenal volcanoes. 
A volcanic country par excellence, Costa Rica has several volcanoes, each with its own characteristics.
From the top of its 3,432 meters, Irazù has lunar landscapes and blue water lagoons that fill its craters. A striking contrast between the strength of the volcano and the softness of its lagoons! This is one of the "nature" favorites of Gilles from the YUPWEGO team: This volcano has a huge black sand beach. The ascent is quite easy but it is necessary to plan to lodge towards the village of Orosi and to find B plans as the weather (permanent fog) can complicate the benefit of this incredible view.
Not far from Irazù is the Turrialba volcano. Much less impressive than its neighbor, one could take it from afar for a simple mountain as the greenery covers it. Nevertheless, it is still active and patiently waiting for its time! 
The Poàs volcano is one of the most active in Costa Rica! It feels strange to go there and see it in action through the fumes that escape from its acidic ochre-colored lakes. Soon you will feel small in front of the greatness of nature, while hoping that it does not wake up until you are far away !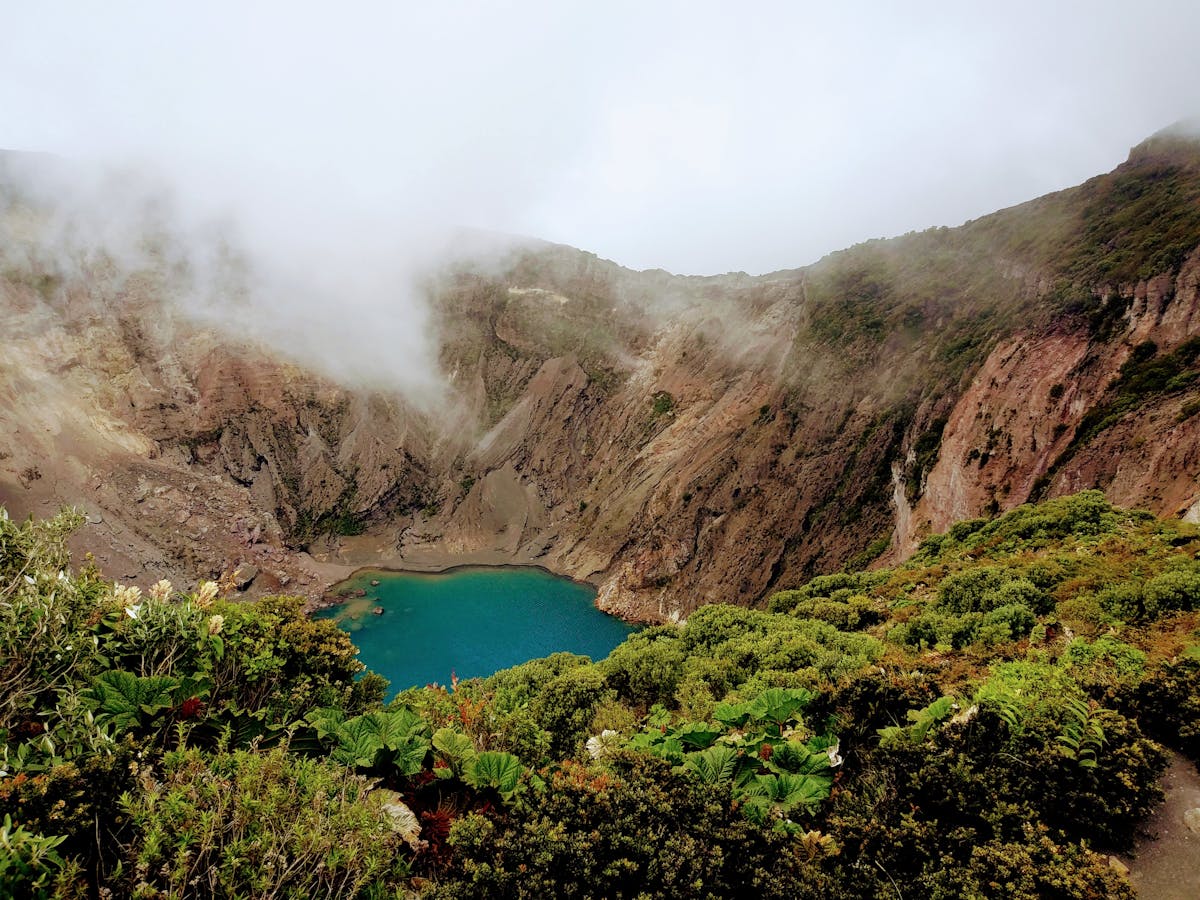 2) Manuel Antonio National Park
Located on the edge of the Pacific Ocean, you will be captivated by its mix of superb beaches, where you can bask in warm and calm water, and its forest trails where many animals hide. Moreover, be careful with your bag, it is not rare that a raccoon robs it to find something to eat...! 
However, this park should never have seen the light of day. Indeed the land was intended for the construction of a luxury seaside resort. Fortunately the land was classified National Park in 1972, avoiding the disappearance of its fauna and flora! 
Although it is the smallest park in Costa Rica, it is the most popular and most visited. So much so that the management of the Park decided to limit the number of daily visitors, in order to preserve this ecosystem as much as possible! A beautiful initiative on their part, in favor of nature !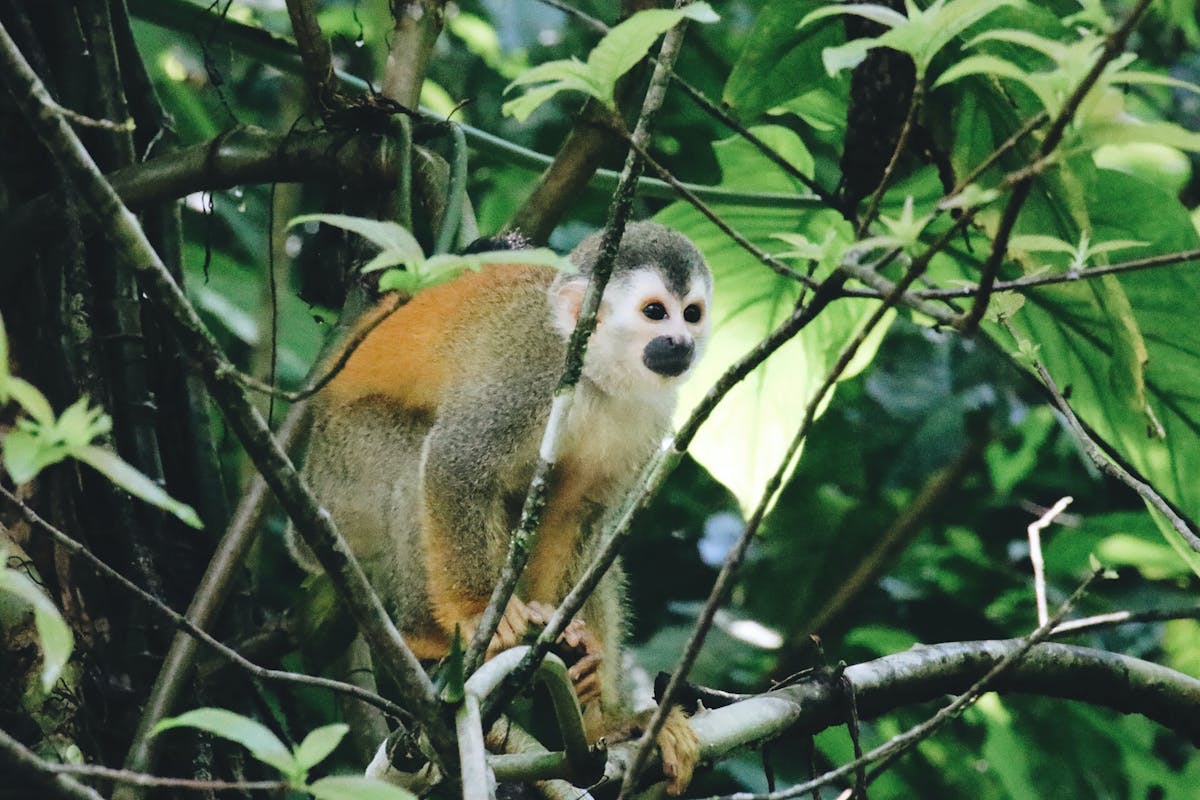 3) Mount Chirripo
Hiking and nature lovers will be delighted! A two-day hike awaits you to reach the top of this 3820 meters high mountain! Usually it takes 8 hours of ascent, but promised the view at the top is worth it! You will be able to spend the night in a refuge, to leave in the morning and enjoy the fresh air and the incredible view that this hike offers. 
For that, you'll just have to book your hike in advance to avoid not being able to do it because of lack of space!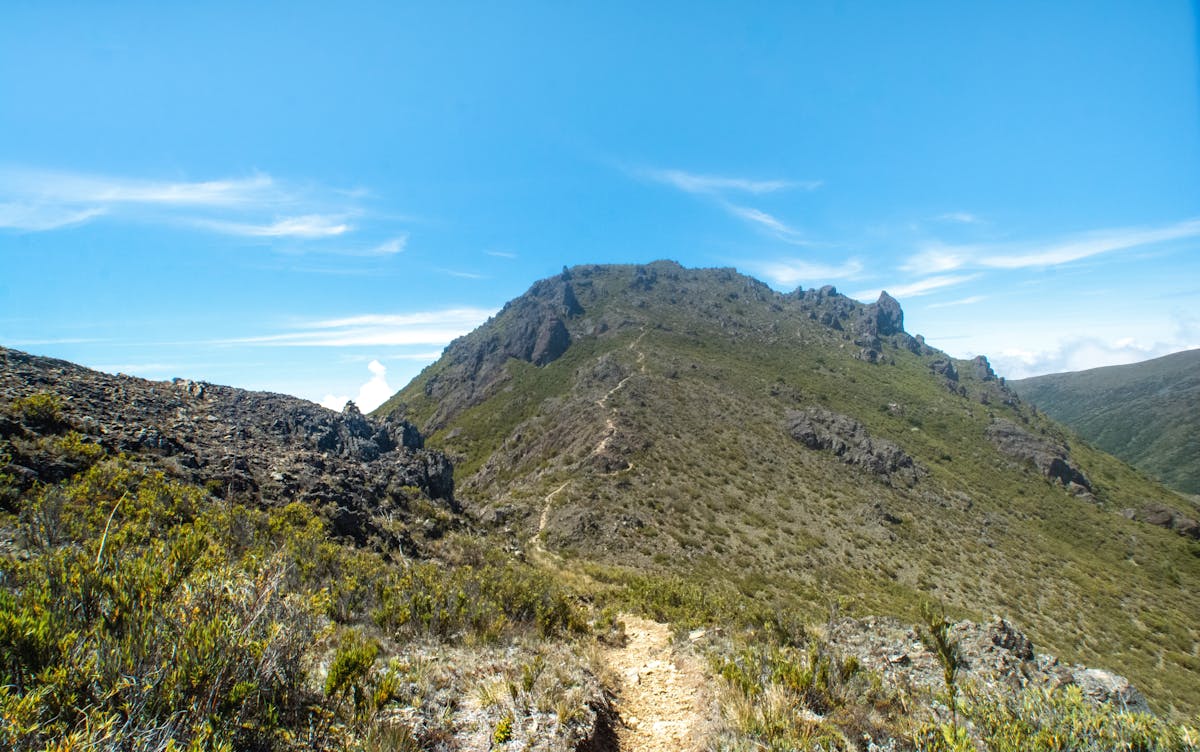 4) The beaches of the Guanacaste Peninsula
As you have been told, Costa Rica is one of the most beautiful beaches in the world. From Playa Hermosa to Playa Samara or Playa Santa Theresa, you'll think you're on the set of a James Bond movie! These heavenly beaches will amaze you. 
Grey sand, golden or immaculate white sand, coconut palms or mountains, there is something for everyone. In any case, not to worry is the order of the day if you go there !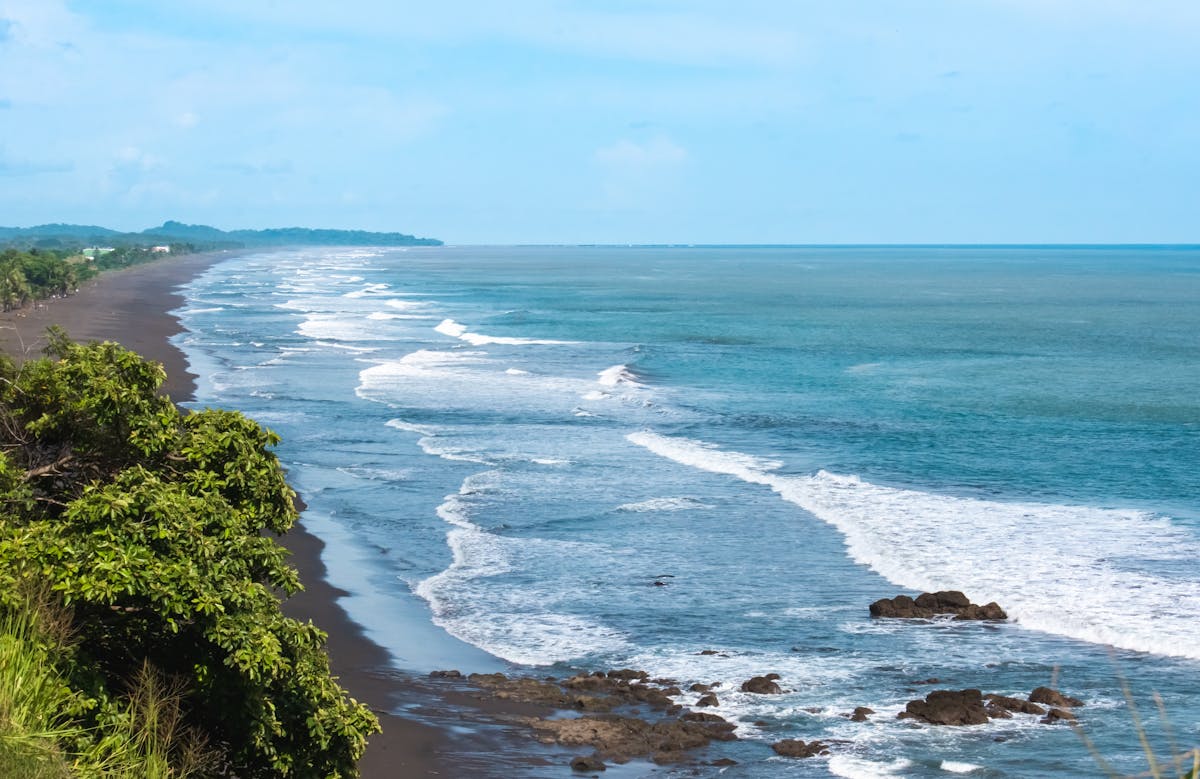 5) Corcovado National Park
You will be able to see a multitude of wildlife species in their natural habitat, from ocelot to jaguar, toucans and tapirs. 
If you're a nature lover, you'll be almost in your natural habitat too! What could be better than to feel in the heart of all this wildlife, surrounded by huge trees !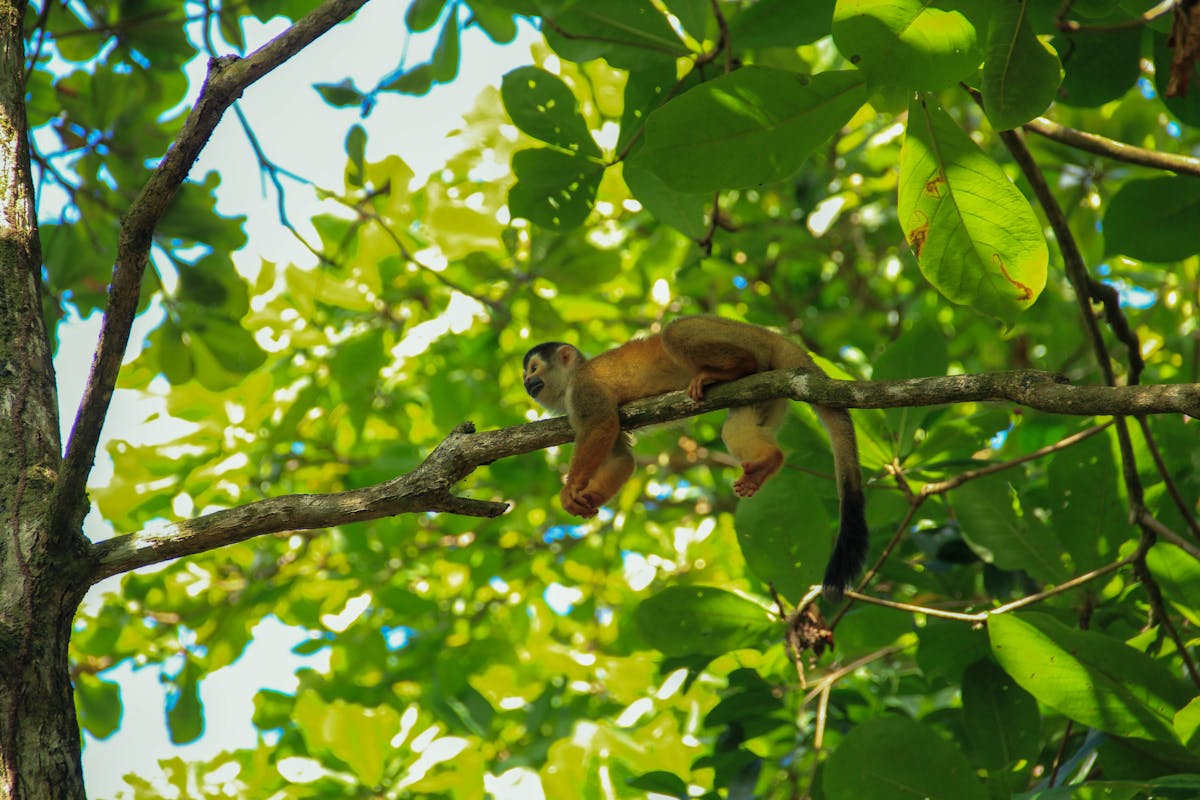 6) Cano Island
Then, if you like diving and observing the seabed, you should go to Isla del Cano. It is a biological reserve located in the Pacific Ocean, which, in order to be protected, only opens its north face to tourist activities. You will already be able to explore the island on foot, and come across the megalithic spheres scattered all over the island, of which nobody knows their origin and their usefulness (I promise it's not Alien...). But above all it is an island famous for its seabed. If you are a fan and you practice diving, you will be able to observe the richness of the seabed, all the species that cohabit in this place. If you are lucky (or not it depends on you) you will be able to meet white tip sharks, but also dolphins! We advise you to go there if you want to live a special experience !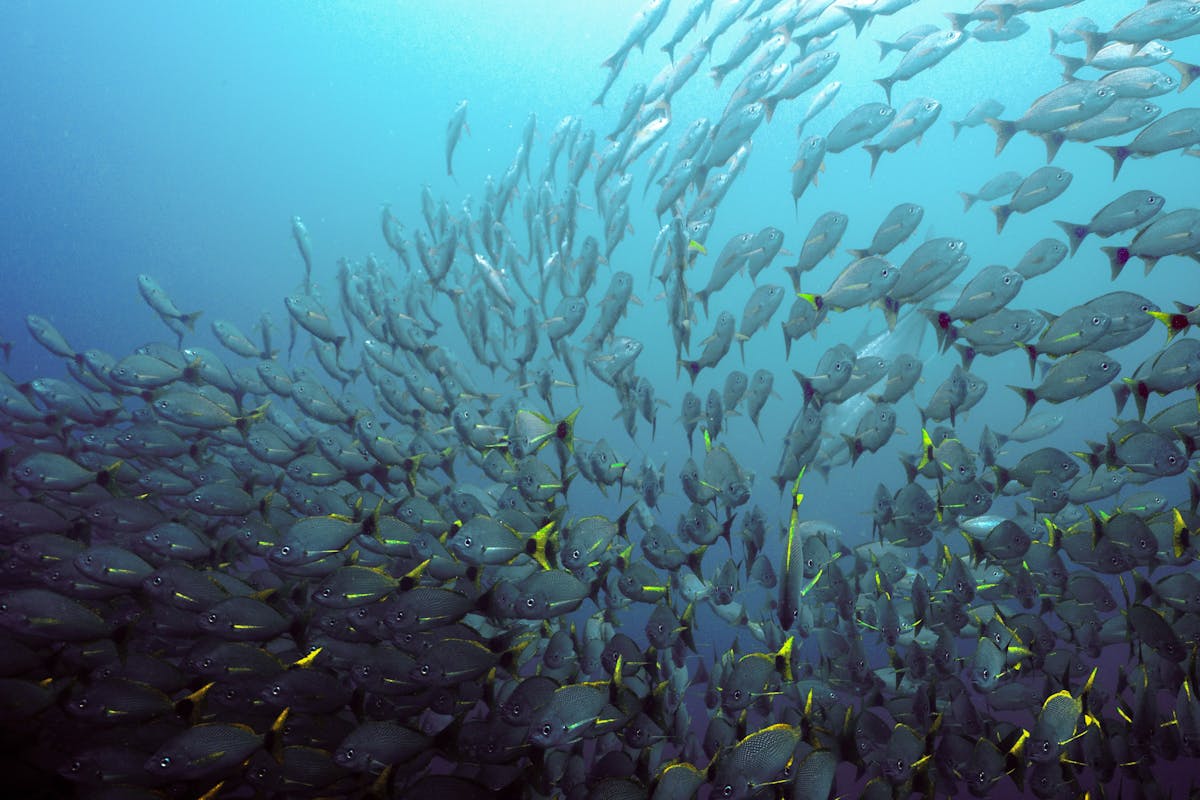 7) Coffee plantations in the Central Valley
Costa Rica is absolutely not famous for its gastronomy, but the same cannot be said of its coffee! The Central Valley of Costa Rica produces one of the best coffee in the world. Even if you are not a fan of this beverage, it is interesting to discover how coffee is grown, harvested and manufactured. In itself, it's like wine here in France! And if you love this drink, you've come to the right place! You will undoubtedly be able to taste it at one of the growers and take your coffee straight from the producer to the consumer! What else ?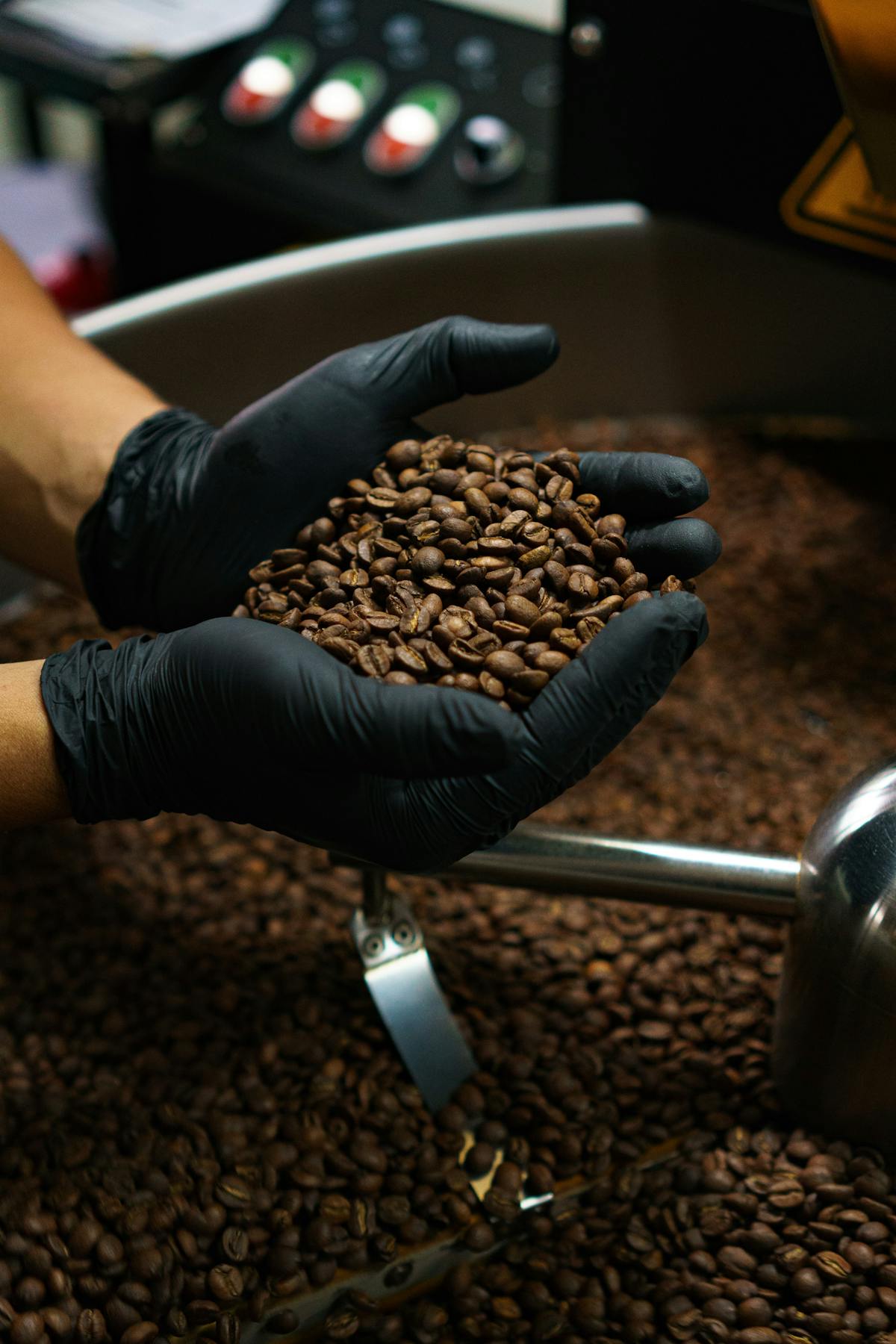 8) San José 
As you will have probably understood, you are not going to Costa Rica to linger in the cities, but rather to discover the richness of its nature and take a breath of fresh air, far from the usual hustle and bustle of our cities. 
Nevertheless, San José is an atypical capital since it doesn't look like a capital. Indeed, it is rather small and very green! You will be able to walk in its streets and admire its buildings of neoclassical and colonial style. You will be able to stroll in the Central Mercado and find there at the same time everything and nothing, but you will be immersed in the particular atmosphere of this city !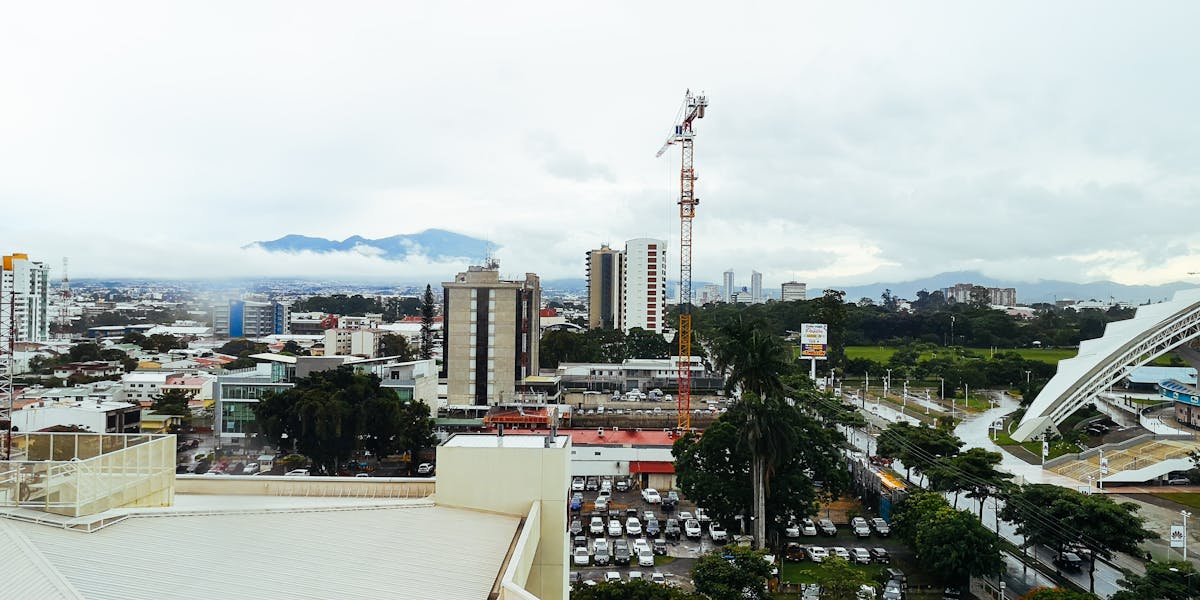 So much for our tour of Costa Rica! It is clear that if you love nature, you will feel at home because it is so present everywhere. 
Moreover, it is a country committed to the animal and environmental cause, which has been able to protect its natural environment instead of taking advantage of it to make money at all costs. It is pleasant for a traveler, and for travelers like us, concerned about our footprint on the environment, to see a country like Costa Rica put nature almost at the heart of its policy !
Here we tell you which insurance to choose to go to Costa Rica, considering the Covid 19 !
Don't hesitate to visit our Facebook page and group, as well as our Instagram to see our news and commitments !